The Pan Eros Foundation hosts a variety of workshops on consent, relationships, sexuality & identity, sex, kink and BDSM to help people gain a better and healthier understanding of themselves and the world around them.
You can find out about upcoming workshops on our calendar or upcoming events page.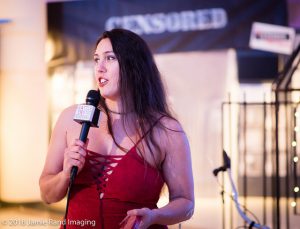 The majority of our educational events are open to persons 18 years and older, with some events being appropriate for younger attendees. Event descriptions will include age restrictions or guidelines. Please note that some educational events may state they are restricted or cater to specific demographics, populations, or communities; e.g. a class for gay men who have vaginas. These attendance guidelines are based on the material presented or used to create a safer atmosphere for attendees. If you do not fall into the stated demographic of a class and are unsure if it is ok for you to attend, please email us with a request and we will offer guidance. All sexes, genders, races, ethnicities, sexual orientations, relationship orientations, religions are welcome and celebrated.
Date Night & Mixer Events
Date Night Events will be a balance of time spent learning a skill and having timing to practice. The first half of the evening will be structured learning. The second half of the event will be a more relaxed atmosphere where you can practice what you just learned.
Mixer Events will create a learning atmosphere that encourages social interaction and meeting new people. Based on the "social dance" model of learning to dance; attendees will be shown a skill, and then have a change to practice with multiple people.
Ticketing
Most workshops offer discounts for purchasing tickets in advance online, often with further discounts for buying bundled tickets for 2 or 3 people with our Duo and Trio tickets. These tickets allow entry for multiple people at one price. This allows us to offer a lower rate for those attending with their sweeties or friends. Please note there are no refunds for ticket purchases. However, if you find you can't make a workshop, all tickets are fully transferable.
If advance tickets do not sell out, tickets will be available for purchase at the door, before the start of an event. We accept cash and credit cards. If a workshops is sold out in advance, we will update the event listing on our calendar. If an event is sold out, attendees may have the opportunity to purchase a ticket at the door if there are last minute cancellations or no-shows. There is no guarantee that last minute purchases will be possible.
Ticketing Page for Upcoming Events
Scholarships Available
We aim to make sex education more accessible with the Pay It Forward (PIF) Scholarship Fund. This program provides an opportunity for those who can't afford the full ticket price a "pay what you can" option at most of our workshops. This is also a chance for those more financially privileged to sponsor others in receiving quality sexuality education. Read more about this program here.
Arrival and Attendance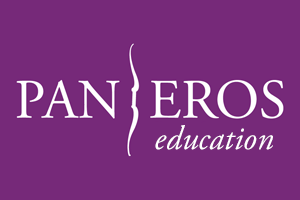 Doors generally open 20 minutes before the start of a workshop, with exceptions posted. You can check our online calendar for all pertinent information. Please call us at (206) 229-2185 or email us at [email protected] or [email protected] with any questions.
Many of our workshops are held at Gallery Erato in Pioneer Square. You can read about accessibility, transportation, parking, and other information about Gallery Erato here. If a Pan Eros event is being held in another venue, please be discrete in your behavior and discussions, especially if there are minors in the vicinity. Please do not arrive before doors are scheduled to open or ask venue staff questions about Pan Eros events.