The Importance of Empowering Youth
When it comes to consent and sexuality, today's youth are getting a lot of mixed messages. We all want the best for future generations, and that means helping them sift through all of those mixed messges. The best we can do for our youth is empower them with accurate information and open lines of communication. That is why the Consent Academy and the Pan Eros Foundation are excited to bring you two panel discussions centered around talking with youth. Each event will provide valuable, important information directly from experts in the Seattle area and from youth themselves. Please spread the word to anyone who may be interested: parents, guardians, PTAs, teachers, camp counselors, youth activity leaders, and anyone who interacts closely with young people will find these events worthwhile.
Details: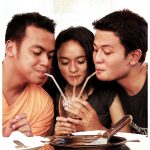 Talking with Youth About Consent: A Town Hall and Panel Discussion will be held at The Vera Project on Saturday, February 9th from 1:00-3:30pm. A panel of youth and other experts will answer questions and discuss ideas for how to best communicate about consent to younger generations. There will be prepared questions from a moderator and ample time for questions from the audience. A suggested donation of $5-$50, either at the door or ahead of time, is greatly appreciated.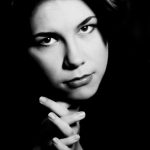 Raising Kids Without Sexual Shame will be held on Sunday, March 31st from noon-3:00pm at Gallery Erato. Facilitated by Nekole Shapiro, parents and guardians will share their experiences, and their ideas about how to further reduce sexual shame when raising and interacting with kids. Scholarships are available for this event. Please email Leah at [email protected] for more information.