A New Life For the Pan Eros Library
Libraries foster community connection and information consumption; libraries aid in development and add value through cultural engagement. Supporting, connecting, informing, in their many iterations, Libraries are at the heart of communities.
At present, the Pan Eros Foundation Library exists in a halted, non-functioning state of transition. Once a catalogued Special Collections Library, the collection had been weeded with a focus on more cohesive content and utility and was well on its way to becoming a functioning Research Library for the community. The Seattle area, and the sex-positive culture as a whole, are not being supported by this valuable resource.
The Pan Eros Foundation has found a new Head Librarian, Erin Baker. We are excited for Erin to finish the Library reorganization project and help make this valuable resource of information about sexuality available once again! Our goal is for the Library to resume operations in the fall of 2019.
A note from the new Pan Eros Head Librarian: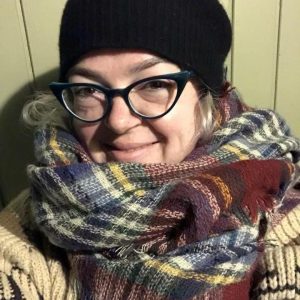 Having earned a Master degree in Library and Information Science at the University of Washington's Information School and being a Washington State accredited Librarian, I welcome the opportunity to serve a community that I am a part of in a professional capacity.
I am an avid reader with a passion for learning and believe that Libraries are central to community connection and cultivation. I will also be entering this role with a strong volunteer background from within the Seattle Public Library in both their Adult Education Programming as well as having spent almost 2 years facilitating monthly book groups at my neighborhood branch.
Titles I am currently reading; Hardy and Easton's third edition of The Ethical Slut, Laura Antoniou's first title in The Marketplace series and The Moth Presents All These Wonders:True Stories About Facing the Unknown.
And I am excitedly looking forward to the reawakening of the Pan Eros Library and my role in further assisting in the processes of this valuable community resource.
Erin Payton Baker, MLIS
Please look for a celebratory announcement of the Library re-opening later this year. If you would like to make a donation to support the Library in its transition, you can do so online here. If you would like to volunteer your time in assisting the Library in its transition, please email [email protected] and your email will be forwarded to Erin.
The Pan Eros Library celebrates and cultivates sexuality by making available unusual and rare books about sexuality.