A Weekend of Books, Kink, & Communication!
How are your Thanksgiving weekend plans looking? Are you open to suggestions? We recommend eating too much on Thursday, and staying home Friday. Participating in Small Business Saturday is a great option, and so is joining us for one of three events at Gallery Erato in Pioneer Square.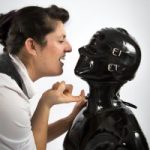 A Kinky Introduction: Terms, Etiquette, and How to Spice Things Up starts at 11am. This workshop has great information for making more kinky fun in the bedroom possible or getting involved in the public BDSM community. Trouble and Courtney Jo run a fun and informative class!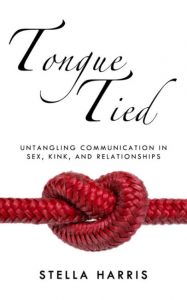 At 5pm, we invite you to a free reading of Tongue Tied: Untangling Communication in Sex, Kink, and Relationships where you can meet the author, Stella Harris. There will be time for Q&A and to get your copy of Tongue Tied signed. Join other book lovers who are excited about increasing communication skills.
You will also have a chance to browse our sale of retired library books, too. Book range from two for $1 to $20 for a paper shopping bag full of as many books as you can fit.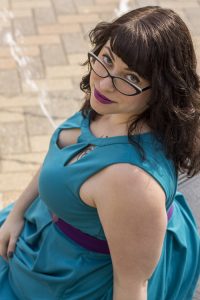 After a short dinner break, Stella Harris will return to Gallery Erato at 7pm for Finding Your Fantasy. This Date Night event is based on a workshop to help you negotiate new adventures and deepen connections. Stella takes you and your partner through a variety of exercises and activities found in her book. Enjoy desserts and refreshments while exploring new aspects of your relationship.
On Sunday, head back to Gallery Erato for our newest Salon of SEAF: Naughty Book Upcycling & Art Making. Join local artist Molly Maloney (aka Glitter & Snark) for an afternoon of crafting and art making with words and books. Your studio fee gives you access to hundreds of books that can be used in any creative way you think of, as well as basic supplies such as scissors, glue, paper, and ink, and few extra fancy items like NSFW stamps and a die cutter and dies.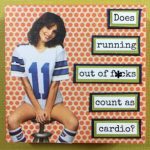 Come make naughty art from our retired library books! This is your chance to make something new and fun out of our library's extra copies, out-of-date text books, comics, and pulp novels! Molly will have sample ideas for you to choose from, or you can bring your own supplies and plans. All the sample ideas are simple and can be elaborate as you imagine. Imagine giving unique gifts like "blackout poetry" and ornaments with a sexy backstory. You can read more about this event here.
Image above created by Glitter & Snark using old Playboy magazines, paper, ink, and glue.