[Consent Academy] Consent & Power Differentials: A Panel Discussion
When:
August 23, 2020 @ 2:00 pm – 4:00 pm
2020-08-23T14:00:00-07:00
2020-08-23T16:00:00-07:00
Cost:
Tickets range from $15-$30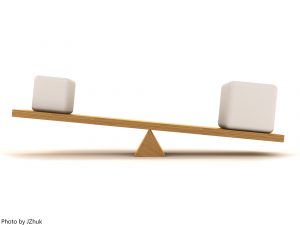 How do you endeavor toward creating Power Equity in your sexual and kinky relationships?
Power dynamics permeate every part of our lives and interactions. Creating genuine consent culture would be easier if everything was equal; but in our complex world, things are rarely if ever equal. This is true in life, in sex, and in kink. Things become even more complex when adding consensual power exchange dynamics in a society with intrinsic power imbalances.
Join our expert panelists in unpacking these complexities and questions:
What are the unspoken power differentials that degrade a person's capacity to give and receive consent?
How can power be used, both intentionally and unintentionally, to remove or diminish agency?
How can you uphold consent with clear communication, while actively engaging differences in power?
What are the associated risks and erotic benefits?
How have lived experiences helped the panelists practice better skills?
How might a kink perspective support global change, social and restorative justice?
This will be a moderated panel discussion with time for audience questions.
Important Information:
This is an online class via Zoom. You must purchase your ticket in advance. Ticket sales end at noon on the day of the workshop. Instructions for access will be emailed to you before the workshop begins.
Class time is listed in Pacific Time. Use this Time Zone Converter to see what time the class will be for you: https://www.timeanddate.com/worldclock/converter.html
No late entry will be allowed due to the intimate nature of this workshop. Access will be blocked at 10 minutes after the start time.
Open to all 18+
All sexes, genders, races, ethnicities, sexual orientations, relationship orientations welcome and celebrated.
Questions may be directed to: [email protected]
About the Panelists: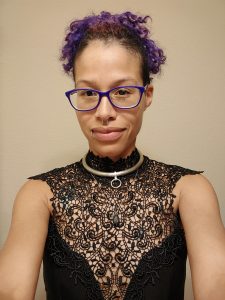 slavegirl j: slavegirl j was raised in the Leather community by queer, kinky, POC parents which cultivated a deep connection to service. she expresses this by serving at her Master, Sir DaddyDaun's, side as Northwest slave 2016 and International slave 2017, and a member of the HardPink Sisterhood as well as Ms Rhonda's assistant for Northwest Leather Celebration. girl j is also passionate about sharing how she navigates serving her Master who is both an elder of the community and has Multiple Sclerosis. When not presenting or being volun-told for something, slavegirl j can be found traveling the lower 48 states in her Master's semi truck, crocheting her days away with T/their dog Zach and T/their cat Spirit.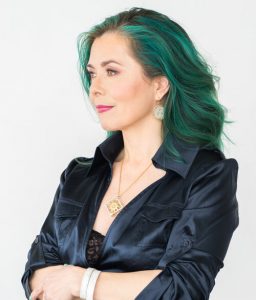 Midori: Trailblazing educator, sexologist, artist, and irritant to banality, Midori founded Rope Dojo and ForteFemme: Women's Dominance Intensive. She penned the first English instruction book on Shibari titled, "Seductive Art of Japanese Bondage" in 2001, paving the way to the popularity of rope. Dan Savage calls her the "Super Nova of Kink," while others affectionately call her Auntie Midori for her cool, tell-it-like-it-is, funny, reality-based teaching. She is also the author of "Wild Side Sex," "Master Han's Daughter," and "Silk Threads."
During this pandemic, learn, laugh and enjoy her special online classes, events and art at www.patreon.com/PlanetMidori
Lee Harrington: Lee Harrington (@PassionAndSoul) is an internationally known spiritual and erotic authenticity educator, gender explorer, eclectic artist and award-winning author and editor on erotic and sacred experience. He's been traveling the globe teaching and talking about sexuality, psychology, faith and desire, and believes you deserve passion and connection in your life. His books include "Playing Well With Others: Your Guide to Discovering, Exploring and Negotiating the Kink, Leather and BDSM Communities" (with Mollena Williams), "Sacred Kink: The Eightfold Paths of BDSM and Beyond," "Shibari You Can Use: Japanese Rope Bondage and Erotic Macramé," and "Traversing Gender: Understanding Transgender Realities," amongst many others. Lee has been a passion instigator, academic, adult film performer, world class sexual adventurer, outspoken philosopher, polytheist priest/ess, kink/bondage expert, and has been blogging about sex and spirit since 1998. Read more about Lee at PassionAndSoul.com.


About the Facilitators:

The Consent Academy is an educational collective based out of Seattle, WA. Our mission is to teach consent in all of its complexity, aspects, and potential. With over 50 years of education experience collectively, our approach incorporates disciplines of psychology, sociology, public health, psychotherapy, and personal coaching to create a systemic view of how consent impacts everyone from the bedroom to the boardroom. We believe consent is part of everyday life and its practice builds stronger, safer, and more connected communities.

Presented by the Consent Academy. For more information, visit www.consent.academy

How do you endeavor toward creating Power Equity in your sexual and kinky relationships? Power dynamics permeate every part of our lives and interactions. Creating genuine consent culture would be easier if everything was equal; but in our complex world, things are rarely if ever equal. This is true in life, in sex, and in kink. Things become even more complex when adding consensual power exchange dynamics in a society with intrinsic power imbalances. Join our expert panelists in unpacking these complexities and questions: What are the unspoken power differentials that degrade a person's capacity to give and receive consent? How can power be used, both intentionally and unintentionally, to remove or diminish agency? How can you uphold consent with clear communication, while actively engaging differences in power? What are the associated risks and erotic benefits? How have lived experiences helped the panelists practice better skills? How might a kink perspective support global change, social and restorative justice? This will be a moderated panel discussion with time for audience questions. Purchase tickets here! Important Information: This is an online class via Zoom. You must purchase your ticket in advance. Ticket sales end at noon on the day of the workshop. Instructions for access will be emailed to you before the workshop begins. Class time is listed in Pacific Time. Use this Time Zone Converter to see what time the class will be for you: https://www.timeanddate.com/worldclock/converter.html No late entry will be allowed due to the intimate nature of this workshop. Access will be blocked at 10 minutes after the start time. Open to all 18+ All sexes, genders, races, ethnicities, sexual orientations, relationship orientations welcome and celebrated. Questions may be directed to: [email protected] About the Panelists: slavegirl j: slavegirl j was raised in the Leather community by queer, kinky, POC parents which cultivated a deep connection to service. she expresses this by serving at her Master, Sir DaddyDaun's, side as Northwest slave 2016 and International slave 2017, and a member of the HardPink Sisterhood as well as Ms Rhonda's assistant for Northwest Leather Celebration. girl j is also passionate about sharing how she navigates serving her Master who is both an elder of the community and has Multiple Sclerosis. When not presenting or being volun-told for something, slavegirl j can be found traveling the lower 48 states in her Master's semi truck, crocheting her days away with T/their dog Zach and T/their cat Spirit. Midori: Trailblazing educator, sexologist, artist, and irritant to banality, Midori founded Rope Dojo and ForteFemme: Women's Dominance Intensive. She penned the first English instruction book on Shibari titled, "Seductive Art of Japanese Bondage" in 2001, paving the way to the popularity of rope. Dan Savage calls her the "Super Nova of Kink," while others affectionately call her Auntie Midori for her cool, tell-it-like-it-is, funny, reality-based teaching. She is also the author of "Wild Side Sex," "Master Han's Daughter," and "Silk Threads." During this pandemic, learn, laugh and enjoy her special online classes, events and art at www.patreon.com/PlanetMidori Instagram: https://www.instagram.com/planetmidori/ Facebook: https://www.facebook.com/MidoriReallyMidori Coaching and Private Sexological Consultations: [email protected] Lee Harrington: Lee Harrington (@PassionAndSoul) is an internationally known spiritual and erotic authenticity educator, gender explorer, eclectic artist and award-winning author and editor on erotic and sacred experience. He's been traveling the globe teaching and talking about sexuality, psychology, faith and desire, and believes you deserve passion and connection in your life. His books include "Playing Well With Others: Your Guide to Discovering, Exploring and Negotiating the Kink, Leather and BDSM Communities" (with Mollena Williams), "Sacred Kink: The Eightfold Paths of BDSM and Beyond," "Shibari You Can Use: Japanese Rope Bondage and Erotic Macramé," and "Traversing Gender: Understanding Transgender Realities," amongst many others. Lee has been a passion instigator, academic, adult film performer, world class sexual adventurer, outspoken philosopher, polytheist priest/ess, kink/bondage expert, and has been blogging about sex and spirit since 1998. Read more about Lee at PassionAndSoul.com. About the Facilitators: The Consent Academy is an educational collective based out of Seattle, WA. Our mission is to teach consent in all of its complexity, aspects, and potential. With over 50 years of education experience collectively, our approach incorporates disciplines of psychology, sociology, public health, psychotherapy, and personal coaching to create a systemic view of how consent impacts everyone from the bedroom to the boardroom. We believe consent is part of everyday life and its practice builds stronger, safer, and more connected communities. Presented by the Consent Academy. For more information, visit www.consent.academy

&media=">

How do you endeavor toward creating Power Equity in your sexual and kinky relationships? Power dynamics permeate every part of our lives and interactions. Creating genuine consent culture would be easier if everything was equal; but in our complex world, things are rarely if ever equal. This is true in life, in sex, and in kink. Things become even more complex when adding consensual power exchange dynamics in a society with intrinsic power imbalances. Join our expert panelists in unpacking these complexities and questions: What are the unspoken power differentials that degrade a person's capacity to give and receive consent? How can power be used, both intentionally and unintentionally, to remove or diminish agency? How can you uphold consent with clear communication, while actively engaging differences in power? What are the associated risks and erotic benefits? How have lived experiences helped the panelists practice better skills? How might a kink perspective support global change, social and restorative justice? This will be a moderated panel discussion with time for audience questions. Purchase tickets here! Important Information: This is an online class via Zoom. You must purchase your ticket in advance. Ticket sales end at noon on the day of the workshop. Instructions for access will be emailed to you before the workshop begins. Class time is listed in Pacific Time. Use this Time Zone Converter to see what time the class will be for you: https://www.timeanddate.com/worldclock/converter.html No late entry will be allowed due to the intimate nature of this workshop. Access will be blocked at 10 minutes after the start time. Open to all 18+ All sexes, genders, races, ethnicities, sexual orientations, relationship orientations welcome and celebrated. Questions may be directed to: [email protected] About the Panelists: slavegirl j: slavegirl j was raised in the Leather community by queer, kinky, POC parents which cultivated a deep connection to service. she expresses this by serving at her Master, Sir DaddyDaun's, side as Northwest slave 2016 and International slave 2017, and a member of the HardPink Sisterhood as well as Ms Rhonda's assistant for Northwest Leather Celebration. girl j is also passionate about sharing how she navigates serving her Master who is both an elder of the community and has Multiple Sclerosis. When not presenting or being volun-told for something, slavegirl j can be found traveling the lower 48 states in her Master's semi truck, crocheting her days away with T/their dog Zach and T/their cat Spirit. Midori: Trailblazing educator, sexologist, artist, and irritant to banality, Midori founded Rope Dojo and ForteFemme: Women's Dominance Intensive. She penned the first English instruction book on Shibari titled, "Seductive Art of Japanese Bondage" in 2001, paving the way to the popularity of rope. Dan Savage calls her the "Super Nova of Kink," while others affectionately call her Auntie Midori for her cool, tell-it-like-it-is, funny, reality-based teaching. She is also the author of "Wild Side Sex," "Master Han's Daughter," and "Silk Threads." During this pandemic, learn, laugh and enjoy her special online classes, events and art at www.patreon.com/PlanetMidori Instagram: https://www.instagram.com/planetmidori/ Facebook: https://www.facebook.com/MidoriReallyMidori Coaching and Private Sexological Consultations: [email protected] Lee Harrington: Lee Harrington (@PassionAndSoul) is an internationally known spiritual and erotic authenticity educator, gender explorer, eclectic artist and award-winning author and editor on erotic and sacred experience. He's been traveling the globe teaching and talking about sexuality, psychology, faith and desire, and believes you deserve passion and connection in your life. His books include "Playing Well With Others: Your Guide to Discovering, Exploring and Negotiating the Kink, Leather and BDSM Communities" (with Mollena Williams), "Sacred Kink: The Eightfold Paths of BDSM and Beyond," "Shibari You Can Use: Japanese Rope Bondage and Erotic Macramé," and "Traversing Gender: Understanding Transgender Realities," amongst many others. Lee has been a passion instigator, academic, adult film performer, world class sexual adventurer, outspoken philosopher, polytheist priest/ess, kink/bondage expert, and has been blogging about sex and spirit since 1998. Read more about Lee at PassionAndSoul.com. About the Facilitators: The Consent Academy is an educational collective based out of Seattle, WA. Our mission is to teach consent in all of its complexity, aspects, and potential. With over 50 years of education experience collectively, our approach incorporates disciplines of psychology, sociology, public health, psychotherapy, and personal coaching to create a systemic view of how consent impacts everyone from the bedroom to the boardroom. We believe consent is part of everyday life and its practice builds stronger, safer, and more connected communities. Presented by the Consent Academy. For more information, visit www.consent.academy

">