Fetish Finishing Academy and Afterglow
Class is in session! The Fetish Finishing Academy and Afterglow is an all-day event that leads you on a path of exploration and adventure. You'll spend the day choosing among multiple workshop and class topics in the fetish and kink realm. After a dinner break, we'll party into the night with demonstrations and tutorials, as well as room for socializing and practicing your newly acquired skills. The Fetish Finishing Academy and Afterglow offer a great way to learn a variety of techniques around consent and incorporating kink into your relationships, and many different ways to play with power and sensation. Join us by purchasing your tickets here!
All Day passes include:
6 workshops presented by respected educators on kink & BDSM
Snacks and beverages available throughout the day (bring a water bottle!)
An energetic evening atmosphere for practical application of new knowledge
Hands on tastings to cultivate new skills and demonstrations to spark imagination
Numerous social opportunities to meet and mingle with other like-minded scholars
What to Expect:
Begin your journey on the morning of Saturday June 3rd with event registration and a meet and greet at 11am. The program begins promptly at 11:30am with a welcome and overview of the program, and our first breakout class starts at 12pm. The Gallery will close after the final class from 6-7pm, giving our sexy school mixtress the chance to reset the learning space. After the dinner break, re-join us for Afterglow, hosted by Dauntlessly Yours! This kinky after-hours study session is the perfect chance to practice new skills, "taste" new experiences, and socialize with your peers!
All sexes, genders, ethnicity, sexual orientations, and relationship orientations are welcome and celebrated. This event is perfect for all people interested in kink and BDSM, regardless of experience or skill level.
Schedule:
11-11:30am – Registration and social time
11:30am – Welcome
12pm-5:30pm – Workshops (snack table open)
6pm-7:30pm – Dinner Break (dinner not provided – space open to eat with staff and educators)
7:30pm-1am – Afterglow with tastings and demos
Curriculum:
Class descriptions and introductions to our educators will be added here as they are confirmed.
Electric Wand Play For Tops with Nyx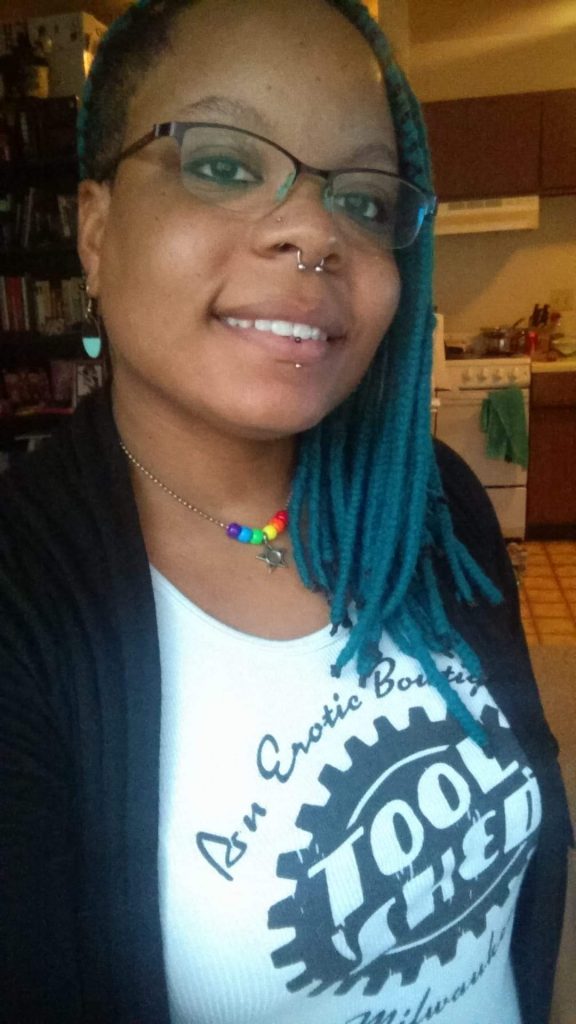 12:00-1:00pm – upstairs
A violet wand is guaranteed to turn heads at any dungeon and in any bedroom. Are you interested in learning the basics? Sex and kink educator Nyx will go over proper use and safety basics of these electrifying tools. There are a few critical differences between violet wands and neon wands but don't fret–Nyx will break those down too! She will give you the facts so you can decide whether this type of electroplay is right for you. Nyx's adventures in BDSM come from the top, bottom, and in between. She became active in kink in 2010 and has been reading, studying, playing, and/or ranting about it ever since. Prior to moving to Seattle, Nyx worked as a sexuality educator at the Tool Shed on the east side of Milwaukee, WI.
Erotic Hypnosis with VisibleRestraint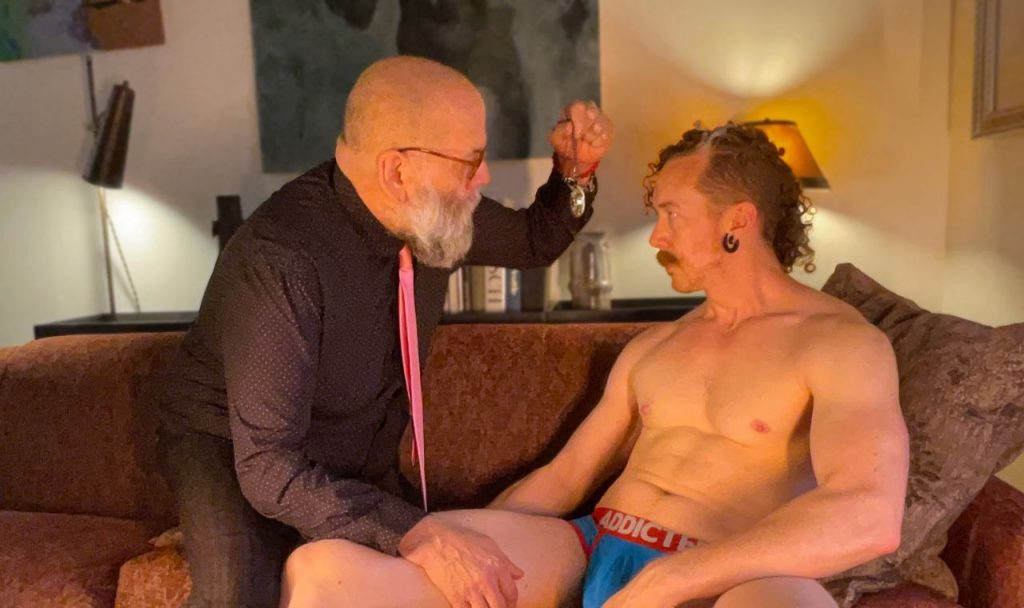 12:00-2:00pm – downstairs
Erotic hypnosis is a marvelous engine for intimacy and erotic imagineering. Hypnotic trance state is a delicious altered state all by itself, but when we stir in suggestion and storytelling we uncover an internal universe that seems limitless. This class, which is a condensed version of our full introductory workshop, will serve as a glimpse into erotic hypnosis. It will identify consent and safety issues, demonstrate hypnotic induction and will begin to discuss applications of hypnosis to our erotic lives.
Discovering Your Personal Kink Style & Dynamics with Onyx Asili
1:30-2:30pm – upstairs
Ever struggled to find the words to describe your personal flavor of kink to a new potential play partner? Still trying to discover what feels right for you? Let's work through the plethora of titles, roles, and styles of play to create your own personalized kink "elevator talk." Onyx will lead you through a series of exercises to help you find a quick and succinct way to communicate your pervy profile – the what, when, where, how, and why of your kink.
How to Excel at Impact Play with Sophia Sky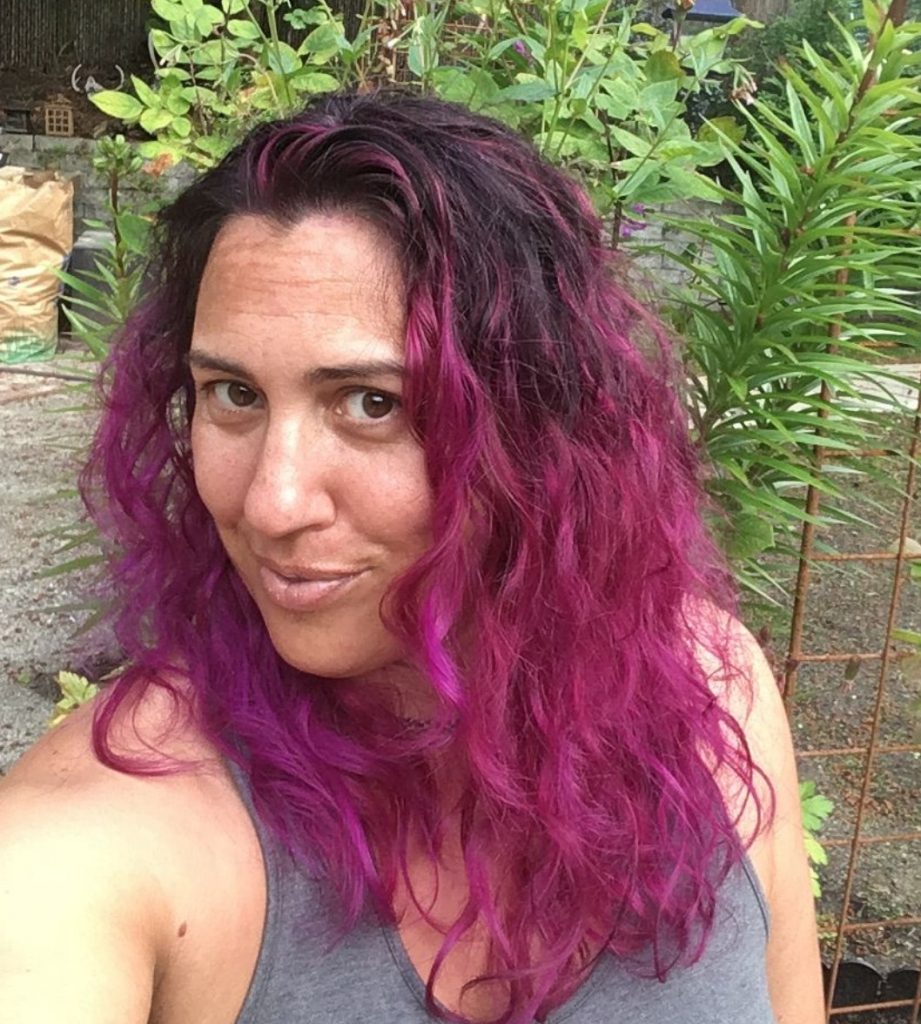 3:00-4:00pm – upstairs
Or, "How to whack on every possible surface of the human body without ending up in the ER."  An anatomy geek and former massage therapist will share her knowledge of the human body and all the various types of impact it is capable of withstanding. In this class, you will learn a few simple rules of engagement so that you can decide what toy you can use on which body parts in order to have the most fun possible. Please come prepared to engage in discussion, and don't forget to bring your toys and questions. Intended for the curious, tops, switches, and bottoms of all skill levels.
Introduction to BDSM with Jim Duvall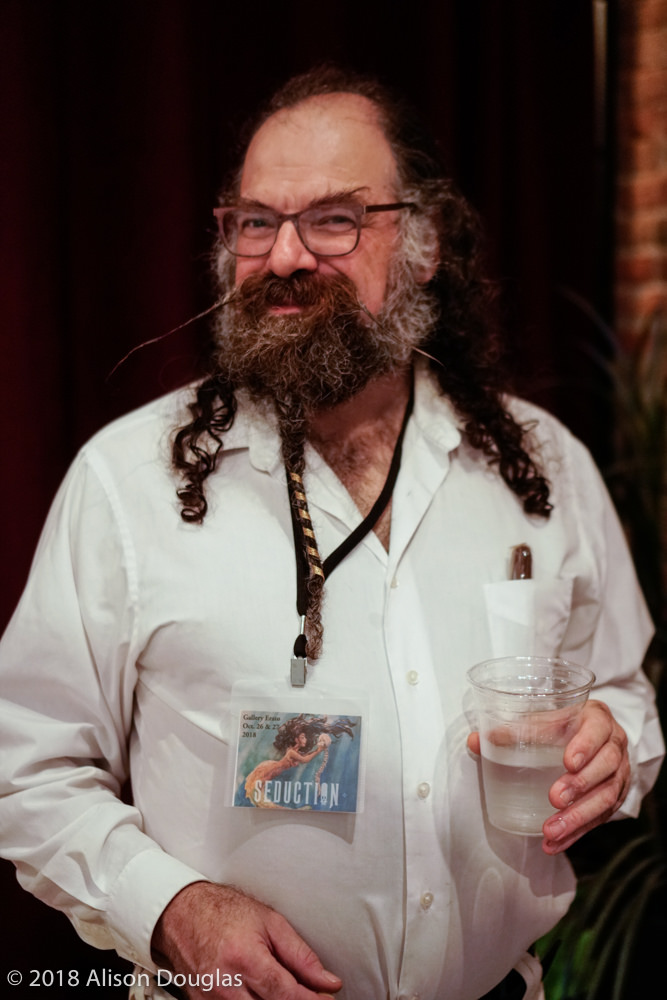 3:00-5:00pm – downstairs
Entering the world of BDSM can be a daunting task. Fighting your way through all the different labels, techniques and styles is difficult for even experienced players. There is no real book of standards and much of the information is presented as absolute but the next source can contradict it completely. This class will survey all the ways people get kinky with each other and help every attendee find the parts of this very vast subject that sing to them. Includes a bondage demonstration.
Negotiation & Safety for Medical Edge Play with Nicole
4:30-5:30pm – upstairs
Have you considered needles, staples, or scalpels, but are not sure where to start or what to ask or how to begin? This class will discuss how to get started, things to consider whether you're topping or bottoming, and important safety items to have on hand before starting a scene. Attendees will have an opportunity to see various types of needles and scalpels and participate in active discussion on all things medical edge play. 
Afterglow
Doors open at 7:30pm for the Afterglow play party where you can continue your education. At 7:45pm Ophelia will be hosting an orientation and ice-breaker to get the party started. Starting at 8pm, we will have a collection of enthusiasts and experts offering tastings or demonstrations upstairs of caning, rope bondage, flogging, electric play, and more. The downstairs will be open for play and practice starting at 7:30pm and upstairs will shift into play and practice space as the tastings and demonstrations conclude. Everyone must exit the Afterglow by 1am.
Logistics:
Cost at the door: $135 (Solo – Full day) $100 (Solo – Classes Only) $55 (Solo – Afterglow Only)
Cost in advance: $115 (Solo – Full day) $85 (Solo – Classes Only) $45 (Solo – Afterglow Only)
Dinner is not included in the ticket price. Snacks provided. Please bring a water bottle.
No late entry will be allowed without prior arrangements. Full day entry is 11am-12pm. Laboratory entry is 7:30pm-8pm.
Advance registration is encouraged as attendance is limited.
Gallery Erato is a historic building with limited accessibility. The main Gallery floor is fully accessible, and the lower level Studio currently only accessible by stairs. Four of the six workshops will be held upstairs, and both floors will have options for tastings and play during Afterglow. 

Questions about The Fetish Finishing Academy may be directed to: [email protected]
Questions about Afterglow may be directed to: [email protected]
Questions about the Pan Eros Foundation and other education opportunities may be directed to: [email protected]
This event is presented by the Pan Eros Foundation, a 501(c)3 non-profit organization that encourages people to celebrate and cultivate their sexuality.