Ropes Meet Up for Trans and Trans Adjacent Community
When:
October 17, 2022 @ 6:00 pm – 8:00 pm
2022-10-17T18:00:00-07:00
2022-10-17T20:00:00-07:00
Where:
Gallery Erato
309 1st Ave S
Seattle
WA 98104

Cost:
Suggested donation of $10. Sliding fee scale $1-$20. No on turned away for lack of funds.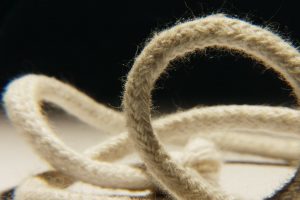 Please join us from 6-8pm (doors locked at 6:30pm) for our new rope practice and discussion group for trans umbrella folks including non-binary, genderqueer, two-spirit and any other gender divergent identity as well as queer folks who have lived experience with the trans communities – i.e. interpersonal relationships (read: you have sex with trans people).

Registration
: If you have not attended before you will also need to fill out our registration form:
https://forms.gle/mWURNGaw8J4Kwk1R9
which can be filled out fairly anonymously. For those who feel uncomfortable with a google form, we have also created a form hosted on our website but the tech is not as stable. You will find the second form after the first. Please reach out to
[email protected]
if you have any issues with the form or questions.

What: This is an event for any (queer, trans) body. We celebrate diversity and eagerly welcome all races, ethnicities, relationship orientations, body sizes, abilities, religions, etc. While this is a trans run and centered space, we broaden this to queers who are trans adjacent but ask that cishet folks stay home so we can continue making this a safe(r) space. We prioritize consent and trauma informed interactions. We have zero tolerance for someone making others feel unsafe. We believe in utilizing alternative justice models such as transformative justice to attempt to resolve conflicts.
This community organized event is neither a workshop nor a play party. Beginners are welcome. We are planning to do some learning and some experimenting – all very chill, courageous/safe(r) but chill. Rope and other equipment are not required but feel free to bring what you have and your enthusiasm. This will be an ongoing event, tbd. Registration is ideal so we can continue to facilitate a courageous space but exceptions can be made because we know how it goes. Late entries are highly discouraged. Doors will be locked at 6:30pm.

Space Accessibility information: Held at Gallery Erato which is a street level space. One step up is required to enter. A ramp is available for anyone in need. The top floor, where the workshop will be held, is wheelchair accessible. There are two gender neutral restrooms on the top floor. This is a fragrance free event, please let us know if we need to further explain what that means. There will also be a service dog present. Facial masks will be required and proof of vaccination or a negative test taken just prior to class.Money donations: are most welcomed. Suggested donation of $10/sliding scale of $5-20 (NOTAFLOF/scholarship options). *Please consider donating more if you can to help cover those in our community who cannot. All proceeds go to help fund the space, aka Pan Eros, and to purchase supplies and snacks for the meet-ups; anything left will go to help fund the non-profit work of the Conspiracy of Geniuses to produce more events like this.
Who: Conspiracy of Geniuses (CoG) seeks out artists with intersecting identities; creating spaces to create work/voice/history. A healing arts project of CoG – Rad (Radical, Accessible, Decolonizing) Care is creating mutual (aid) liberation through community care frameworks centering marginalized intersectional voices. Art is community care. CoG/Rad Care are two sides of the same coin. We are artists who do community care work. We see exploring ropes as an artistic form of self/community care that affirms our bodies and sexuality. The organizers are all trans people of various gender (and other) identities.
To recapitulate:
6-8pm, doors locked at 6:30.
Water available. Please bring your own cup or bottle.
Light snacks will be available please let us know if you have allergies.
There will be a service dog on site.
Attendance is limited to 30 people.
Open to all 18+ with ID and vax cards (legible photos of vax cards accepted).
Suggested donation of $10 ($1-20 Sliding Scale, NOTAFLOF)
If you cannot donate nbd just email admin at conspiracyofgeniuses.org
Questions may be directed to: [email protected]
Please let us know by email if you have any access needs or things that would aid in your learning.
Please join us from 6-8pm (doors locked at 6:30pm) for our new rope practice and discussion group for trans umbrella folks including non-binary, genderqueer, two-spirit and any other gender divergent identity as well as queer folks who have lived experience with the trans communities – i.e. interpersonal relationships (read: you have sex with trans people). Registration: If you have not attended before you will also need to fill out our registration form: https://forms.gle/mWURNGaw8J4Kwk1R9 which can be filled out fairly anonymously. For those who feel uncomfortable with a google form, we have also created a form hosted on our website but the tech is not as stable. You will find the second form after the first. Please reach out to [email protected] if you have any issues with the form or questions. What: This is an event for any (queer, trans) body. We celebrate diversity and eagerly welcome all races, ethnicities, relationship orientations, body sizes, abilities, religions, etc. While this is a trans run and centered space, we broaden this to queers who are trans adjacent but ask that cishet folks stay home so we can continue making this a safe(r) space. We prioritize consent and trauma informed interactions. We have zero tolerance for someone making others feel unsafe. We believe in utilizing alternative justice models such as transformative justice to attempt to resolve conflicts. This community organized event is neither a workshop nor a play party. Beginners are welcome. We are planning to do some learning and some experimenting – all very chill, courageous/safe(r) but chill. Rope and other equipment are not required but feel free to bring what you have and your enthusiasm. This will be an ongoing event, tbd. Registration is ideal so we can continue to facilitate a courageous space but exceptions can be made because we know how it goes. Late entries are highly discouraged. Doors will be locked at 6:30pm. Space Accessibility information: Held at Gallery Erato which is a street level space. One step up is required to enter. A ramp is available for anyone in need. The top floor, where the workshop will be held, is wheelchair accessible. There are two gender neutral restrooms on the top floor. This is a fragrance free event, please let us know if we need to further explain what that means. There will also be a service dog present. Facial masks will be required and proof of vaccination or a negative test taken just prior to class.Money donations: are most welcomed. Suggested donation of $10/sliding scale of $5-20 (NOTAFLOF/scholarship options). *Please consider donating more if you can to help cover those in our community who cannot. All proceeds go to help fund the space, aka Pan Eros, and to purchase supplies and snacks for the meet-ups; anything left will go to help fund the non-profit work of the Conspiracy of Geniuses to produce more events like this. To donate to Pan Eros: https://www.pan-eros.org/donate/. If you like what we are doing here and can give more please visit our website: https://conspiracyofgeniuses.org/donate/. Who: Conspiracy of Geniuses (CoG) seeks out artists with intersecting identities; creating spaces to create work/voice/history. A healing arts project of CoG – Rad (Radical, Accessible, Decolonizing) Care is creating mutual (aid) liberation through community care frameworks centering marginalized intersectional voices. Art is community care. CoG/Rad Care are two sides of the same coin. We are artists who do community care work. We see exploring ropes as an artistic form of self/community care that affirms our bodies and sexuality. The organizers are all trans people of various gender (and other) identities. To recapitulate: 6-8pm, doors locked at 6:30. Water available. Please bring your own cup or bottle. Light snacks will be available please let us know if you have allergies. There will be a service dog on site. Attendance is limited to 30 people. Open to all 18+ with ID and vax cards (legible photos of vax cards accepted). Suggested donation of $10 ($1-20 Sliding Scale, NOTAFLOF) If you cannot donate nbd just email admin at conspiracyofgeniuses.org Questions may be directed to: [email protected] Please let us know by email if you have any access needs or things that would aid in your learning.

&media=">

Please join us from 6-8pm (doors locked at 6:30pm) for our new rope practice and discussion group for trans umbrella folks including non-binary, genderqueer, two-spirit and any other gender divergent identity as well as queer folks who have lived experience with the trans communities – i.e. interpersonal relationships (read: you have sex with trans people). Registration: If you have not attended before you will also need to fill out our registration form: https://forms.gle/mWURNGaw8J4Kwk1R9 which can be filled out fairly anonymously. For those who feel uncomfortable with a google form, we have also created a form hosted on our website but the tech is not as stable. You will find the second form after the first. Please reach out to [email protected] if you have any issues with the form or questions. What: This is an event for any (queer, trans) body. We celebrate diversity and eagerly welcome all races, ethnicities, relationship orientations, body sizes, abilities, religions, etc. While this is a trans run and centered space, we broaden this to queers who are trans adjacent but ask that cishet folks stay home so we can continue making this a safe(r) space. We prioritize consent and trauma informed interactions. We have zero tolerance for someone making others feel unsafe. We believe in utilizing alternative justice models such as transformative justice to attempt to resolve conflicts. This community organized event is neither a workshop nor a play party. Beginners are welcome. We are planning to do some learning and some experimenting – all very chill, courageous/safe(r) but chill. Rope and other equipment are not required but feel free to bring what you have and your enthusiasm. This will be an ongoing event, tbd. Registration is ideal so we can continue to facilitate a courageous space but exceptions can be made because we know how it goes. Late entries are highly discouraged. Doors will be locked at 6:30pm. Space Accessibility information: Held at Gallery Erato which is a street level space. One step up is required to enter. A ramp is available for anyone in need. The top floor, where the workshop will be held, is wheelchair accessible. There are two gender neutral restrooms on the top floor. This is a fragrance free event, please let us know if we need to further explain what that means. There will also be a service dog present. Facial masks will be required and proof of vaccination or a negative test taken just prior to class.Money donations: are most welcomed. Suggested donation of $10/sliding scale of $5-20 (NOTAFLOF/scholarship options). *Please consider donating more if you can to help cover those in our community who cannot. All proceeds go to help fund the space, aka Pan Eros, and to purchase supplies and snacks for the meet-ups; anything left will go to help fund the non-profit work of the Conspiracy of Geniuses to produce more events like this. To donate to Pan Eros: https://www.pan-eros.org/donate/. If you like what we are doing here and can give more please visit our website: https://conspiracyofgeniuses.org/donate/. Who: Conspiracy of Geniuses (CoG) seeks out artists with intersecting identities; creating spaces to create work/voice/history. A healing arts project of CoG – Rad (Radical, Accessible, Decolonizing) Care is creating mutual (aid) liberation through community care frameworks centering marginalized intersectional voices. Art is community care. CoG/Rad Care are two sides of the same coin. We are artists who do community care work. We see exploring ropes as an artistic form of self/community care that affirms our bodies and sexuality. The organizers are all trans people of various gender (and other) identities. To recapitulate: 6-8pm, doors locked at 6:30. Water available. Please bring your own cup or bottle. Light snacks will be available please let us know if you have allergies. There will be a service dog on site. Attendance is limited to 30 people. Open to all 18+ with ID and vax cards (legible photos of vax cards accepted). Suggested donation of $10 ($1-20 Sliding Scale, NOTAFLOF) If you cannot donate nbd just email admin at conspiracyofgeniuses.org Questions may be directed to: [email protected] Please let us know by email if you have any access needs or things that would aid in your learning.

">