Date Night: Massage for Lovers
When:
November 5, 2022 @ 6:00 pm – 10:00 pm
2022-11-05T18:00:00-07:00
2022-11-05T22:00:00-07:00
Where:
Gallery Erato
309 1st Ave S
Seattle
WA 98104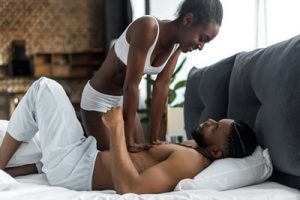 Embrace the language of sensual touch as a way to connect and show care for your partner. Join former massage practitioner Sophia Sky for an immersive, hands on workshop exploring sensual massage.  Since sensuality starts before we physically engage with one another, we will also spend time practicing how to ask for what we want and listening to our partner so that we may increase everyone's pleasure. We will start with the basics: safety, massage strokes, and hand positions. Once everyone is on the same page, we will cover:
Using more than your hands
Good positions for giving when you don't have a massage table
Incorporating others in your massages (4-handed and 6-handed strategies)
This class will have a small amount of lecture, but mostly will be structured around having hands-on time practicing the techniques as you see them being demonstrated. After the demonstration, lights will be lowered to create a less formal atmosphere that will allow you to experiment and enjoy yourselves. If there is interest, this is also when Sophia can coach 6-handed massages for those who would like to try it out.
We will be using our bodies to touch one another, so please arrive recently showered and avoid using products with strong scents. (No shower facilities are available at Gallery Erato.). This workshop is clothing optional once we get to the hands-on portion. Any clothing you wear should allow for easy movement. Please bring a water bottle, a sheet, a light blanket or towel, your preferred massage oil or lotion, and a willingness to explore connection with your partner.
Light refreshments and dessert will be available, with gluten-free and vegetarian options.
No late entry will be allowed due to the intimate nature of this workshop. Doors will be locked at 10 minutes after the start time.
Only duo tickets are available for this workshop.
Please let us know by email ([email protected]) if you have any access needs or things that would aid in your learning.
All sexes, genders, races, ethnicities, sexual orientations, bodies, body types, abilities, relationship orientations, religions are welcome and celebrated.
About the educator: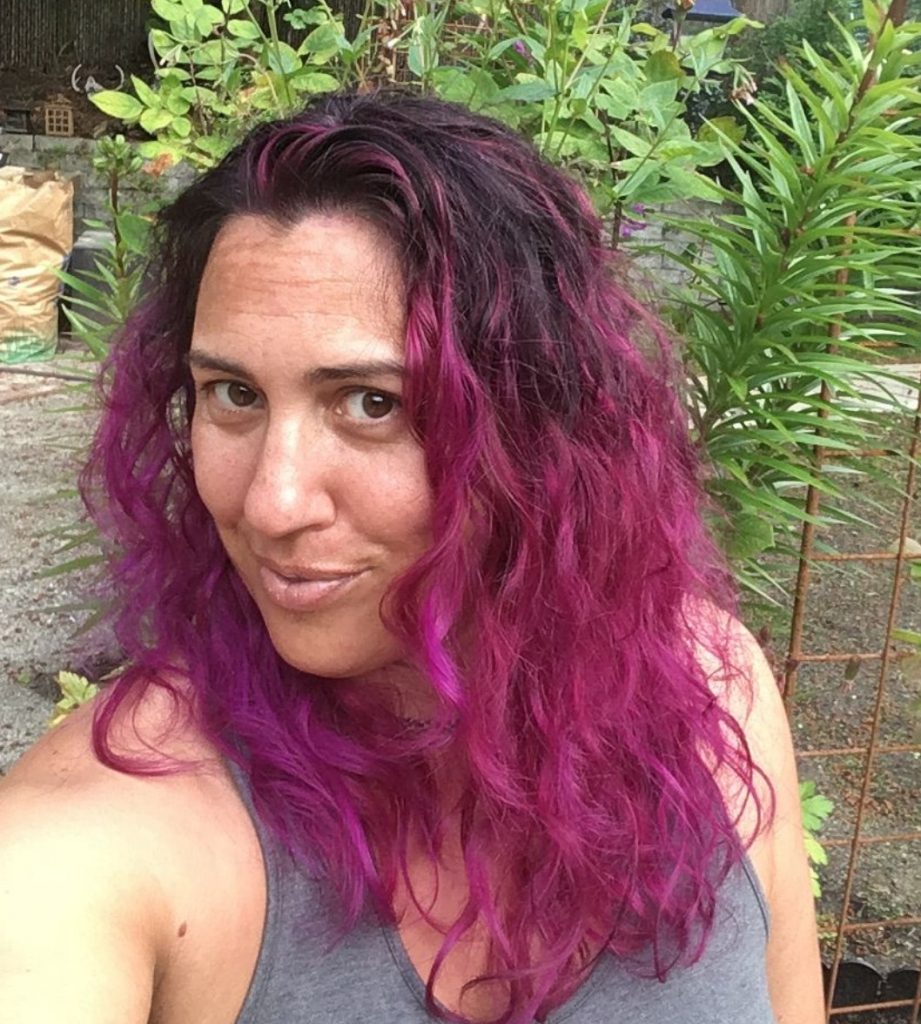 Sophia Sky is a former licensed massage therapist who taught at a Seattle based massage school before becoming a sexuality activist and educator. She has put her anatomy knowledge to good use figuring out how to increase one's sexy and kinky fun. Sophia works for the Pan Eros Foundation producing the Seattle Erotic Art Festival when she isn't engaging in shenanigans on land and sea.

Embrace the language of sensual touch as a way to connect and show care for your partner. Join former massage practitioner Sophia Sky for an immersive, hands on workshop exploring sensual massage.  Since sensuality starts before we physically engage with one another, we will also spend time practicing how to ask for what we want and listening to our partner so that we may increase everyone's pleasure. We will start with the basics: safety, massage strokes, and hand positions. Once everyone is on the same page, we will cover: Using more than your hands Good positions for giving when you don't have a massage table Incorporating others in your massages (4-handed and 6-handed strategies) This class will have a small amount of lecture, but mostly will be structured around having hands-on time practicing the techniques as you see them being demonstrated. After the demonstration, lights will be lowered to create a less formal atmosphere that will allow you to experiment and enjoy yourselves. If there is interest, this is also when Sophia can coach 6-handed massages for those who would like to try it out. We will be using our bodies to touch one another, so please arrive recently showered and avoid using products with strong scents. (No shower facilities are available at Gallery Erato.). This workshop is clothing optional once we get to the hands-on portion. Any clothing you wear should allow for easy movement. Please bring a water bottle, a sheet, a light blanket or towel, your preferred massage oil or lotion, and a willingness to explore connection with your partner. Purchase tickets here! Light refreshments and dessert will be available, with gluten-free and vegetarian options. No late entry will be allowed due to the intimate nature of this workshop. Doors will be locked at 10 minutes after the start time. Only duo tickets are available for this workshop. Please let us know by email ([email protected]) if you have any access needs or things that would aid in your learning. All sexes, genders, races, ethnicities, sexual orientations, bodies, body types, abilities, relationship orientations, religions are welcome and celebrated. About the educator: Sophia Sky is a former licensed massage therapist who taught at a Seattle based massage school before becoming a sexuality activist and educator. She has put her anatomy knowledge to good use figuring out how to increase one's sexy and kinky fun. Sophia works for the Pan Eros Foundation producing the Seattle Erotic Art Festival when she isn't engaging in shenanigans on land and sea.

&media=">

Embrace the language of sensual touch as a way to connect and show care for your partner. Join former massage practitioner Sophia Sky for an immersive, hands on workshop exploring sensual massage.  Since sensuality starts before we physically engage with one another, we will also spend time practicing how to ask for what we want and listening to our partner so that we may increase everyone's pleasure. We will start with the basics: safety, massage strokes, and hand positions. Once everyone is on the same page, we will cover: Using more than your hands Good positions for giving when you don't have a massage table Incorporating others in your massages (4-handed and 6-handed strategies) This class will have a small amount of lecture, but mostly will be structured around having hands-on time practicing the techniques as you see them being demonstrated. After the demonstration, lights will be lowered to create a less formal atmosphere that will allow you to experiment and enjoy yourselves. If there is interest, this is also when Sophia can coach 6-handed massages for those who would like to try it out. We will be using our bodies to touch one another, so please arrive recently showered and avoid using products with strong scents. (No shower facilities are available at Gallery Erato.). This workshop is clothing optional once we get to the hands-on portion. Any clothing you wear should allow for easy movement. Please bring a water bottle, a sheet, a light blanket or towel, your preferred massage oil or lotion, and a willingness to explore connection with your partner. Purchase tickets here! Light refreshments and dessert will be available, with gluten-free and vegetarian options. No late entry will be allowed due to the intimate nature of this workshop. Doors will be locked at 10 minutes after the start time. Only duo tickets are available for this workshop. Please let us know by email ([email protected]) if you have any access needs or things that would aid in your learning. All sexes, genders, races, ethnicities, sexual orientations, bodies, body types, abilities, relationship orientations, religions are welcome and celebrated. About the educator: Sophia Sky is a former licensed massage therapist who taught at a Seattle based massage school before becoming a sexuality activist and educator. She has put her anatomy knowledge to good use figuring out how to increase one's sexy and kinky fun. Sophia works for the Pan Eros Foundation producing the Seattle Erotic Art Festival when she isn't engaging in shenanigans on land and sea.

">