A Casual Introduction to Erotic Hypnosis
When:
November 5, 2022 @ 12:00 pm – 4:00 pm
2022-11-05T12:00:00-07:00
2022-11-05T16:00:00-07:00
Where:
Gallery Erato
309 1st Ave S
Seattle
WA 98118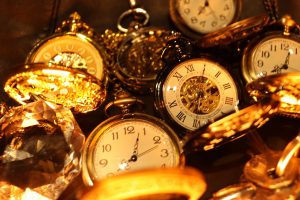 Erotic hypnosis is a marvelous engine for intimacy and erotic imagineering. Hypnotic trance state is a delicious altered state all by itself, but when we stir in suggestion and storytelling we uncover an internal universe that seems limitless. This class will serve as a guide through the first steps in your erotic hypnosis journey and will cover the myriad consent issues, safety, hypnotic induction and will begin to cover applications of hypnosis to our erotic lives.
Daniel and Ben have crafted this class to be a blend of theory and practice. There will be a small bit of group work (so come prepared to take a little trip into a trance-y headspace), but mostly the practical exercises will be paired.  Optimally, you'll bring a partner to this event.  If not, we will do our best to make sure everybody is paired with someone.
Important information:
No late entry will be allowed due to the intimate nature of this workshop. Doors will be locked at 10 minutes after the start time.
Water available. Please bring your own cup or bottle.
Open to all 18+
Attendance is limited to 24 people.
All sexes, genders, races, ethnicities, bodies, body types, sexual orientations, relationship orientations, abilities welcome and celebrated.
Questions may be directed to: [email protected]
Scholarships available.
Please let us know by email if you have any access needs or things that would aid in your learning.
About the Educator:

Daniel McGlothlen is the queer/gender queer proprietor of visiblerestraint.com, a kinky, queer porn site that's been around for a couple of decades. They are a kink performer, educator and enthusiast.  They have been facilitating Pan Eros Foundation's Hypnokink Enthusiasts Group (HEG) for about a year now.  They have also taught hypnosis for Seattle Leather Service Corps., Hypnocon and Rope Burn.  They are working toward creating a 501(c)7 non-profit social club called Trance Pacific, which will be a queer erotic hypnosis group intended to give queer folks in the Pacific Northwest a safe, sexy space for their erotic hypnosis adventures – and, very importantly, to bring erotic hypnosis to underserved communities. Trance Pacific is currently seeking members for its board of directors.  Daniel is also pursuing a bachelor's degree in Psychology, with an emphasis on Sexuality and Gender Studies.  Daniel lives in Tacoma with their husband Craig – and is partnered to Ben, also of Tacoma, who contributes considerably to this class.

Erotic hypnosis is a marvelous engine for intimacy and erotic imagineering. Hypnotic trance state is a delicious altered state all by itself, but when we stir in suggestion and storytelling we uncover an internal universe that seems limitless. This class will serve as a guide through the first steps in your erotic hypnosis journey and will cover the myriad consent issues, safety, hypnotic induction and will begin to cover applications of hypnosis to our erotic lives. Daniel and Ben have crafted this class to be a blend of theory and practice. There will be a small bit of group work (so come prepared to take a little trip into a trance-y headspace), but mostly the practical exercises will be paired.  Optimally, you'll bring a partner to this event.  If not, we will do our best to make sure everybody is paired with someone. Purchase your tickets here! Important information: No late entry will be allowed due to the intimate nature of this workshop. Doors will be locked at 10 minutes after the start time. Water available. Please bring your own cup or bottle. Open to all 18+ Attendance is limited to 24 people. All sexes, genders, races, ethnicities, bodies, body types, sexual orientations, relationship orientations, abilities welcome and celebrated. Questions may be directed to: [email protected] Scholarships available. Please let us know by email if you have any access needs or things that would aid in your learning. About the Educator: Daniel McGlothlen is the queer/gender queer proprietor of visiblerestraint.com, a kinky, queer porn site that's been around for a couple of decades. They are a kink performer, educator and enthusiast.  They have been facilitating Pan Eros Foundation's Hypnokink Enthusiasts Group (HEG) for about a year now.  They have also taught hypnosis for Seattle Leather Service Corps., Hypnocon and Rope Burn.  They are working toward creating a 501(c)7 non-profit social club called Trance Pacific, which will be a queer erotic hypnosis group intended to give queer folks in the Pacific Northwest a safe, sexy space for their erotic hypnosis adventures – and, very importantly, to bring erotic hypnosis to underserved communities. Trance Pacific is currently seeking members for its board of directors.  Daniel is also pursuing a bachelor's degree in Psychology, with an emphasis on Sexuality and Gender Studies.  Daniel lives in Tacoma with their husband Craig – and is partnered to Ben, also of Tacoma, who contributes considerably to this class.

&media=">

Erotic hypnosis is a marvelous engine for intimacy and erotic imagineering. Hypnotic trance state is a delicious altered state all by itself, but when we stir in suggestion and storytelling we uncover an internal universe that seems limitless. This class will serve as a guide through the first steps in your erotic hypnosis journey and will cover the myriad consent issues, safety, hypnotic induction and will begin to cover applications of hypnosis to our erotic lives. Daniel and Ben have crafted this class to be a blend of theory and practice. There will be a small bit of group work (so come prepared to take a little trip into a trance-y headspace), but mostly the practical exercises will be paired.  Optimally, you'll bring a partner to this event.  If not, we will do our best to make sure everybody is paired with someone. Purchase your tickets here! Important information: No late entry will be allowed due to the intimate nature of this workshop. Doors will be locked at 10 minutes after the start time. Water available. Please bring your own cup or bottle. Open to all 18+ Attendance is limited to 24 people. All sexes, genders, races, ethnicities, bodies, body types, sexual orientations, relationship orientations, abilities welcome and celebrated. Questions may be directed to: [email protected] Scholarships available. Please let us know by email if you have any access needs or things that would aid in your learning. About the Educator: Daniel McGlothlen is the queer/gender queer proprietor of visiblerestraint.com, a kinky, queer porn site that's been around for a couple of decades. They are a kink performer, educator and enthusiast.  They have been facilitating Pan Eros Foundation's Hypnokink Enthusiasts Group (HEG) for about a year now.  They have also taught hypnosis for Seattle Leather Service Corps., Hypnocon and Rope Burn.  They are working toward creating a 501(c)7 non-profit social club called Trance Pacific, which will be a queer erotic hypnosis group intended to give queer folks in the Pacific Northwest a safe, sexy space for their erotic hypnosis adventures – and, very importantly, to bring erotic hypnosis to underserved communities. Trance Pacific is currently seeking members for its board of directors.  Daniel is also pursuing a bachelor's degree in Psychology, with an emphasis on Sexuality and Gender Studies.  Daniel lives in Tacoma with their husband Craig – and is partnered to Ben, also of Tacoma, who contributes considerably to this class.

">